Welcome to the Family
At Pappas Bros. Steakhouse, we put immeasurable care into everything we do, all to provide our Guests a dining experience like no other. The principles we operate on have long been instilled in this family-run business. They're what H.D. Pappas brought with him to the New World in 1897: a passion for quality food and service, careful attention to detail, and a determination to treat every person that walks through the door as a welcome Guest.
A Long Tradition of Excellence
The warm, inviting atmosphere and family-focused attitude found in every Pappas restaurant started well before the Pappas brothers opened their first restaurant in 1976. It all began with their legendary grandfather, H.D. Pappas. He left Greece in 1897 and traveled to America to pursue his dreams. He brought with him a passion for quality and service that became the benchmark of his success as he opened restaurants throughout Tennessee, Arkansas and Texas. It was this same dedication to quality and service that H.D. passed down to his sons and grandsons. His sons, Pete and Jim, chose a different path than their father and entered the restaurant equipment and supply business. They opened Pappas Refrigeration in 1945. It wasn't until 1976 that Jim's sons, Chris and Harris, followed in their grandfather's footsteps by opening their first restaurant, bringing the family's American dream full circle.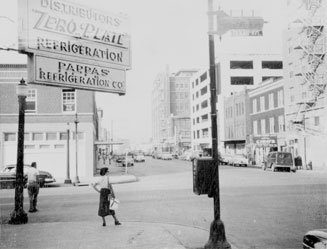 Harris and Chris still lead the chain of Pappas restaurants with more than 80 locations in seven states, throughout Texas, and with locations in New Mexico, Ohio, Georgia, Illinois, Arizona and Colorado. Based in Houston, the still privately-owned and operated business is a highly respected leader in the industry nationwide. You can see the emphasis on family when you dine at Pappas Bros. Steakhouse. Photos of weddings, picnics and other events throughout the generations of Pappas family line the walls. Think of yourself as a Guest of the family.
Our Attention to Detail Is Impeccable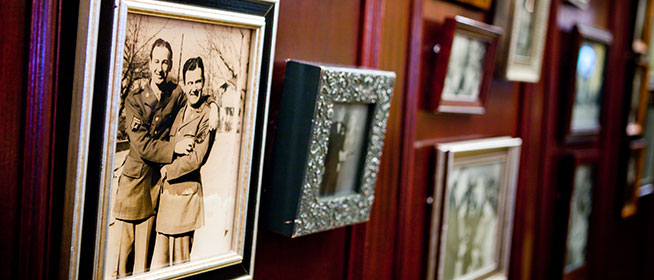 Pappas Bros. takes great pride in not just our family history, but all the people who work for us, whom we consider part of the family. An emphasis on extensive training instills the family's values and a sense of pride into everyone you'll encounter at a Pappas restaurant. Many of the professionals you meet at Pappas Bros. Steakhouse have been with the company for years. Some of our wait staff have even been catering to our Guests since day one. You'll get to know our staff, and they'll get to know you – a personal touch that sets dining with us apart.
Because our values emphasize using fresh ingredients and preparing everything from scratch each day to serve only the finest quality food, we've invested a lot in having the right people on staff. We carry more full-time chefs than other steakhouses. Having at least three chefs overseeing the kitchen each night means we can ensure every dish – not just our incredible meat, but our sauces, desserts and sides, too – goes out flawlessly. We employ several pastry chefs specifically to create decadent desserts. And our sommeliers are among the best in the business, advancing through the highest levels of certification. You'll encounter several of them on the floor each night as well, to be sure every Guest receives personal attention to their wine needs.
Redefining Dining
One of the things that make Pappas Restaurants different from other restaurant companies is that Pappas not only run our restaurants to feed our loyal Guests day in and day out, we also own and drive the trucks that deliver the freshest meats and seafood to our restaurants every day. We employ the electricians who keep the lights on and the kitchens humming.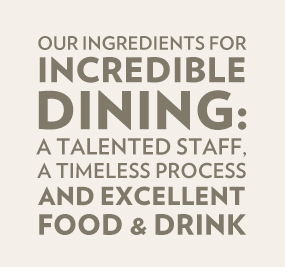 We make, own and operate almost everything we need to ensure we continue to serve only the highest quality products in a comfortable environment that keeps Guests satisfied and coming back time and time again. This type of business organization is called "vertical integration," and it helps us ensure there's never a holdup in the process and that we provide the absolute best for our Guests.

Combine that with Pappas Bros. Steakhouse's investment in hiring and training top-notch staff, use of the classic dry-aging process, and emphasis on only the best ingredients, and you have all the makings for a remarkable dining experience.
Our Secret to Success
The Pappas Bros. secret to incredible meat is the dry-aging process, and there are only three written copies of our exact dry-aging process in existence: one with the Pappas brothers themselves and one at each location. Many competitors ask exactly how we do it, but we'll never tell. All the copies are stored in safes to protect the secret. We can share some details, though …
Learn How We Prepare Incredible Meat